We're excited to serve our first Oaxacan coffee at Elm: Familia Garcia Lopez. This washed coffee comes to us tasting of lemon, wildflower honey and pastry. Like many Mexican coffees, it pairs wonderfully with food.
The Garcia family grows on a 20 hectare farm just outside San Agustin Loxicha, a community growing coffee known for its malic apple and pear notes. They supplement their coffee growing with avocado trees (their farm is named El Aguacate) and blacksmithing. The family all works together on the farm, with the sons Omar and Gerson taking leadership in coffee production, contributing agronomic knowledge and advancing their processing techniques to increase both quality and sustainability.
View full details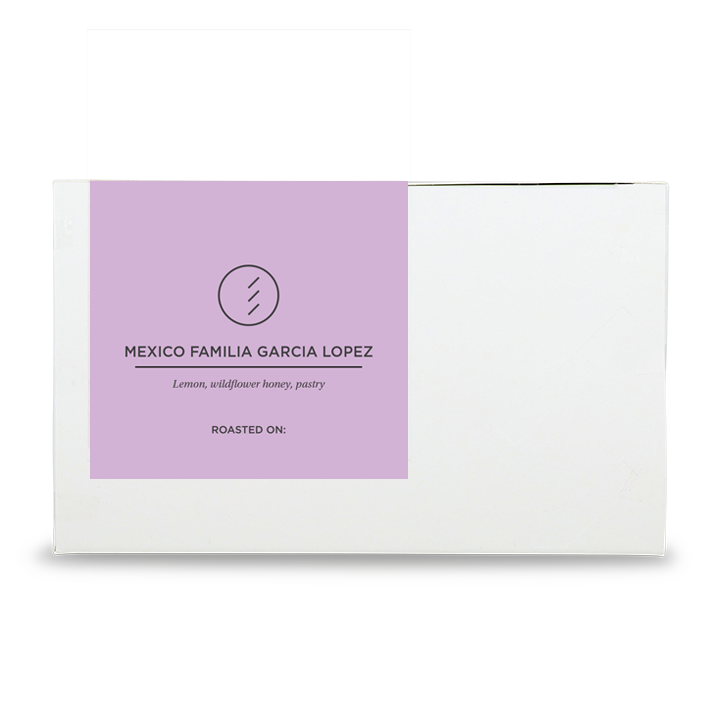 About This Coffee
Flavors: Lemon, wildflower honey, pastry
Sourced from: Oaxaca, Mexico
Elevation grown: 1600-1800 meters
Producers: Familia Garcia Lopez
Varietals: Pluma
Harvested: Winter 2022
Process: Washed
Oaxaca, Mexico
Oaxaca is an enigma in many ways but also can produce some of the very best cups in the
country. Production here is still overwhelmingly driven by original lines of Bourbon and
Typica, including the unique Pluma variety in the southern coastal mountains. With 16 distinct
indigenous groups/cultures alone, many of which grow coffee, the region is incredibly diverse
from an environmental, climatic, and social perspective.

See the farm on map