Marcelo's coffee has no tricks up its sleeve: no cutting edge processing techniques, no exotic varietals, just a careful hand in its cultivation. The cup profile is perfectly balanced, with its cherry and orange acidity perfectly offset by deep caramel and nougat richness.
These exceptionally sweet and drinkable coffees from Huehuetenango have long been a staple in Elm's coffee selections year after year, and regularly feature among our personal favorites, outweighing louder offerings from other origins.
View full details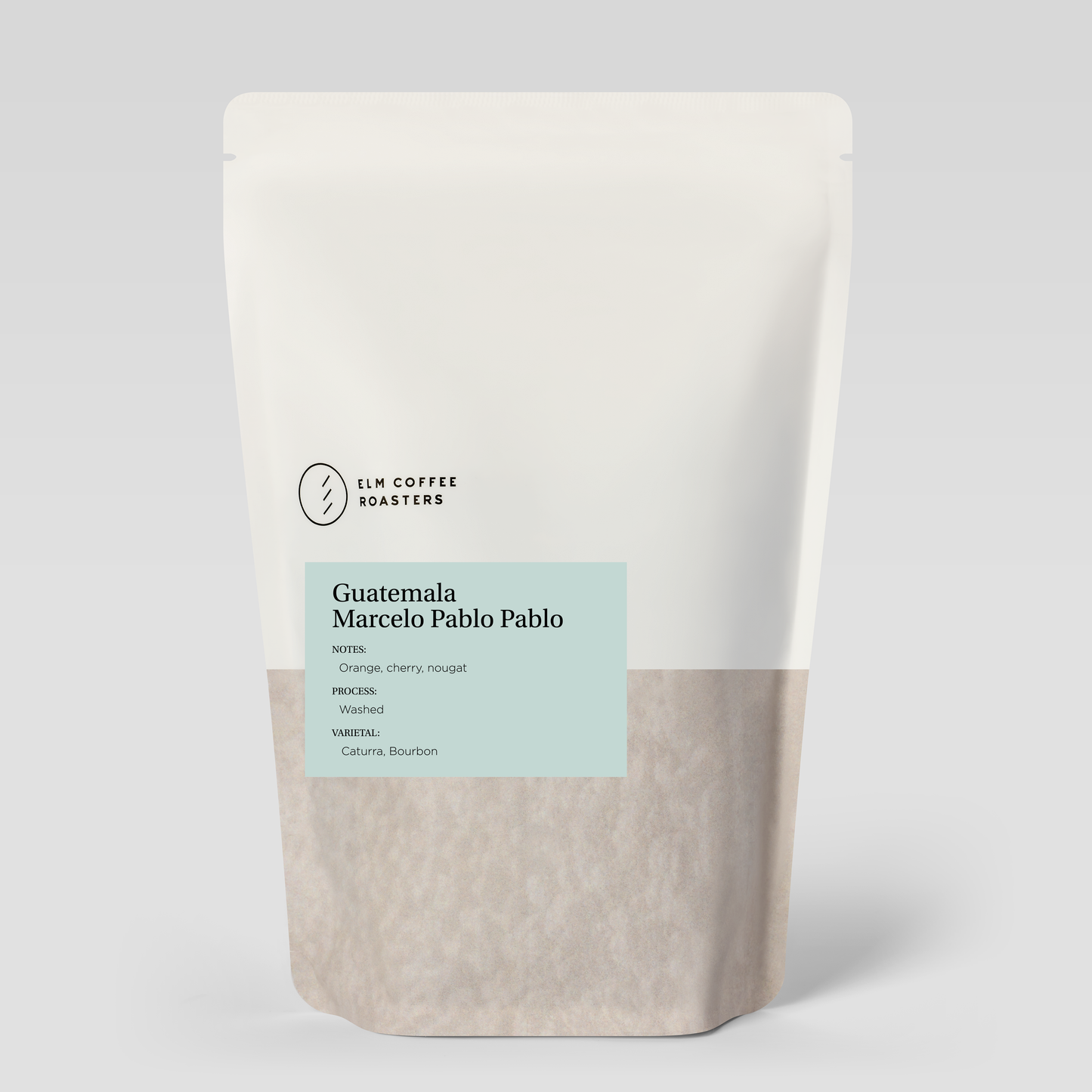 About This Coffee
Flavors: Orange, cherry, caramel
Sourced from: Huehuetenango, Guatemala
Elevation grown: 1850
Producers: Marcelo Pablo Pablo
Varietals: Caturra, Bourbon
Harvested: 2022
Process: Washed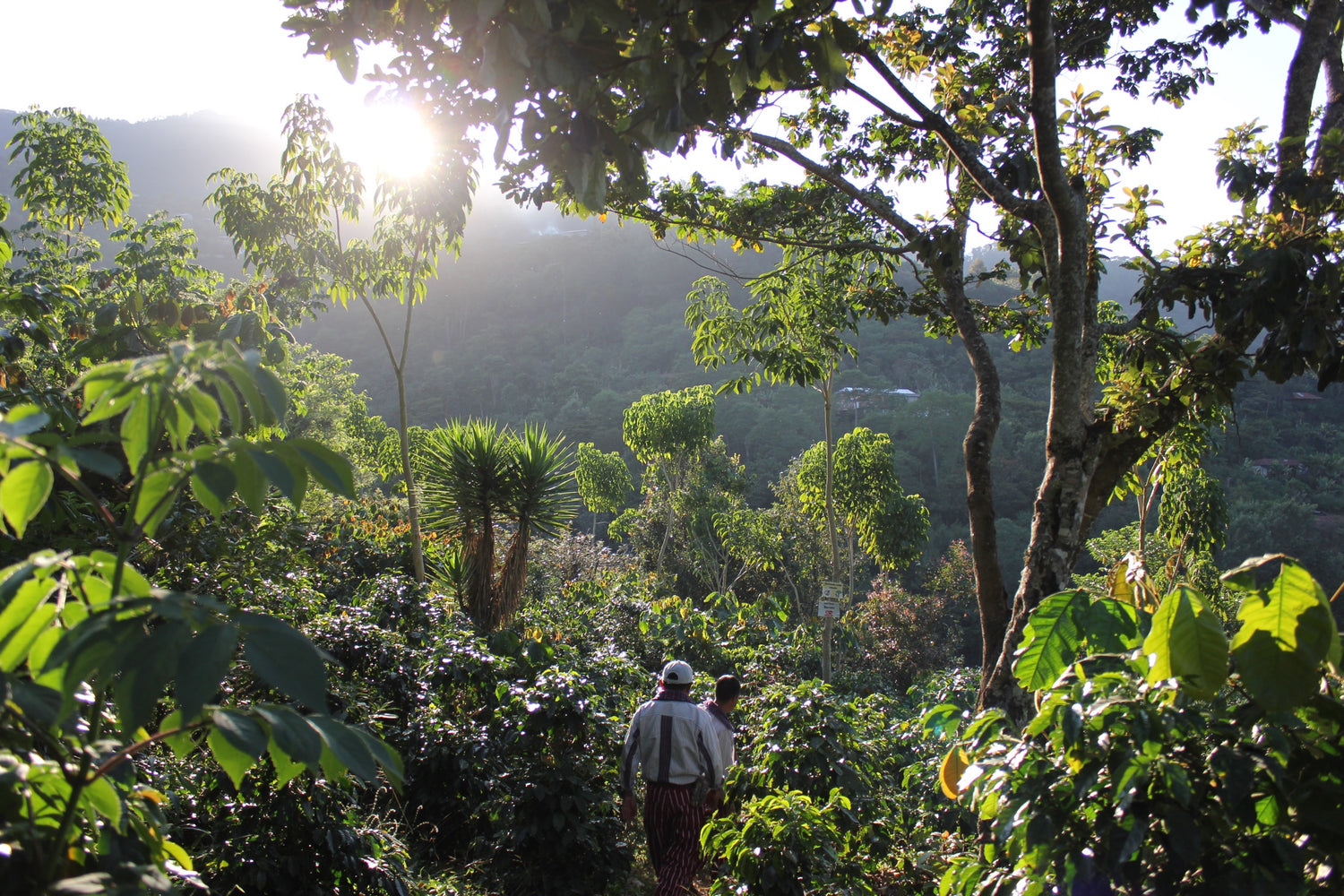 Huehuetenango, Guatemala
Marcelo is a member of the ASODIETT cooperative, located in the township of Mash, in the Todos Santos Cuchumatán municipality in the department of Huehuetenango. Much of the 30 families that make up the co-op are indigenous Mam Mayans who speak Spanish as a second language. We've been buying coffees from this cooperative for many years now and greatly admire the group's strong sense of solidarity in improving all members' quality of life through coffee production. Proceeds from coffee have allowed them to build a multi-story warehouse, allowing them to store coffee in stable, cool conditions. The warehouse also contains a community pharmacy, communal meeting hall, and even quarters for visitors.
See the farm on map