Blackberry
Cherry
Dark Chocolate
Like many of our Guatemalan coffees, we've been purchasing crops from Antonio Medina for quite a few years now. Antonio is the exact kind of producer we wanted to work with when we started Elm, heavily invested in both coffee quality and the ecology of his farm. While he's expanded the varietals he grows now, this lot is made up of Caturra and Bourbon, the majority of his crop. This is an extremely deep, rich coffee, perfect for the darker mornings of fall and winter, tasting of blackberry, cherry, and dark chocolate.

View full details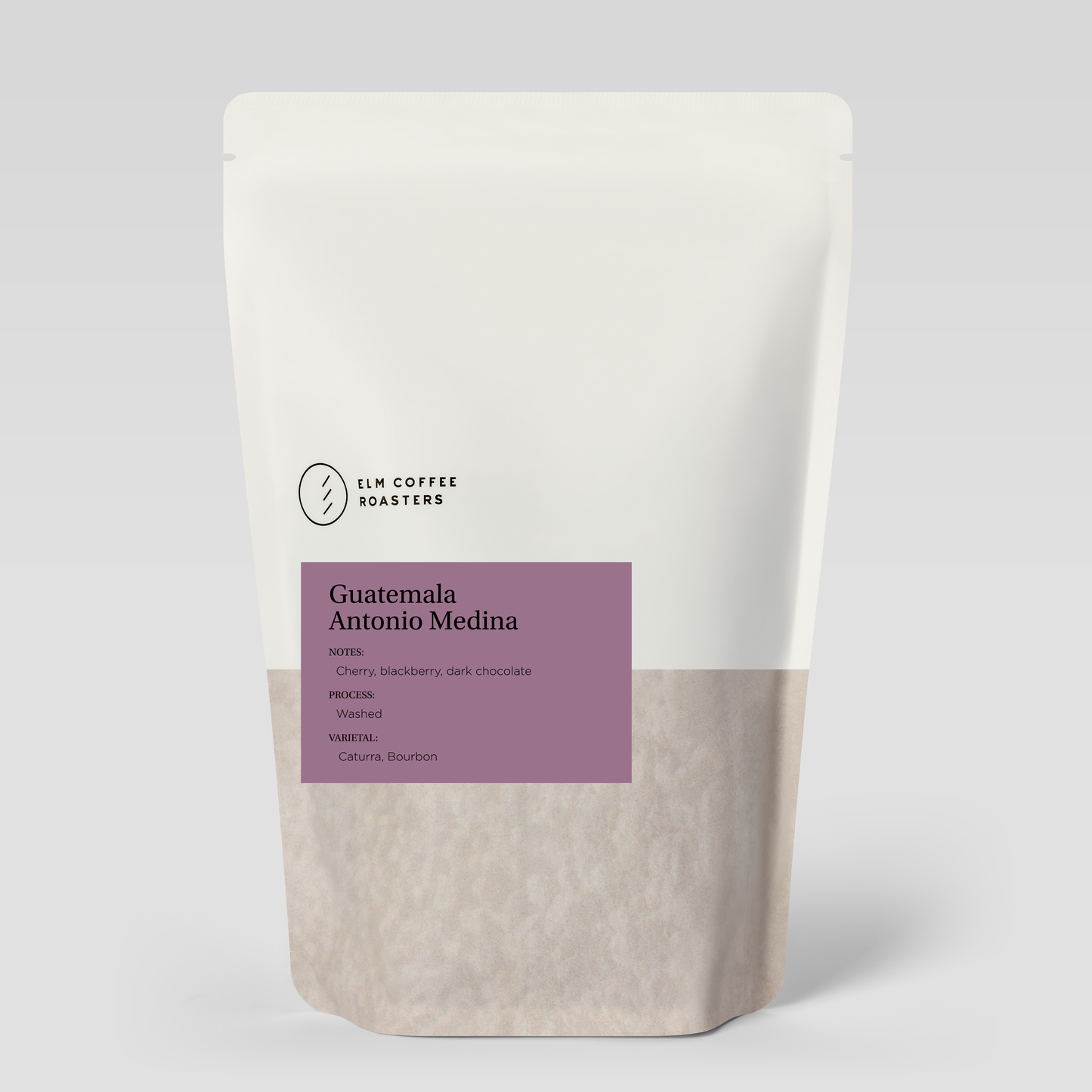 About This Coffee
Flavors: Blackberry, cherry, dark chocolate
Sourced from: Chimaltenango, Guatemala
Elevation grown: 1700
Producers: Antonio Medina
Varietals: Caturra, Bourbon
Harvested: 2023
Process: Washed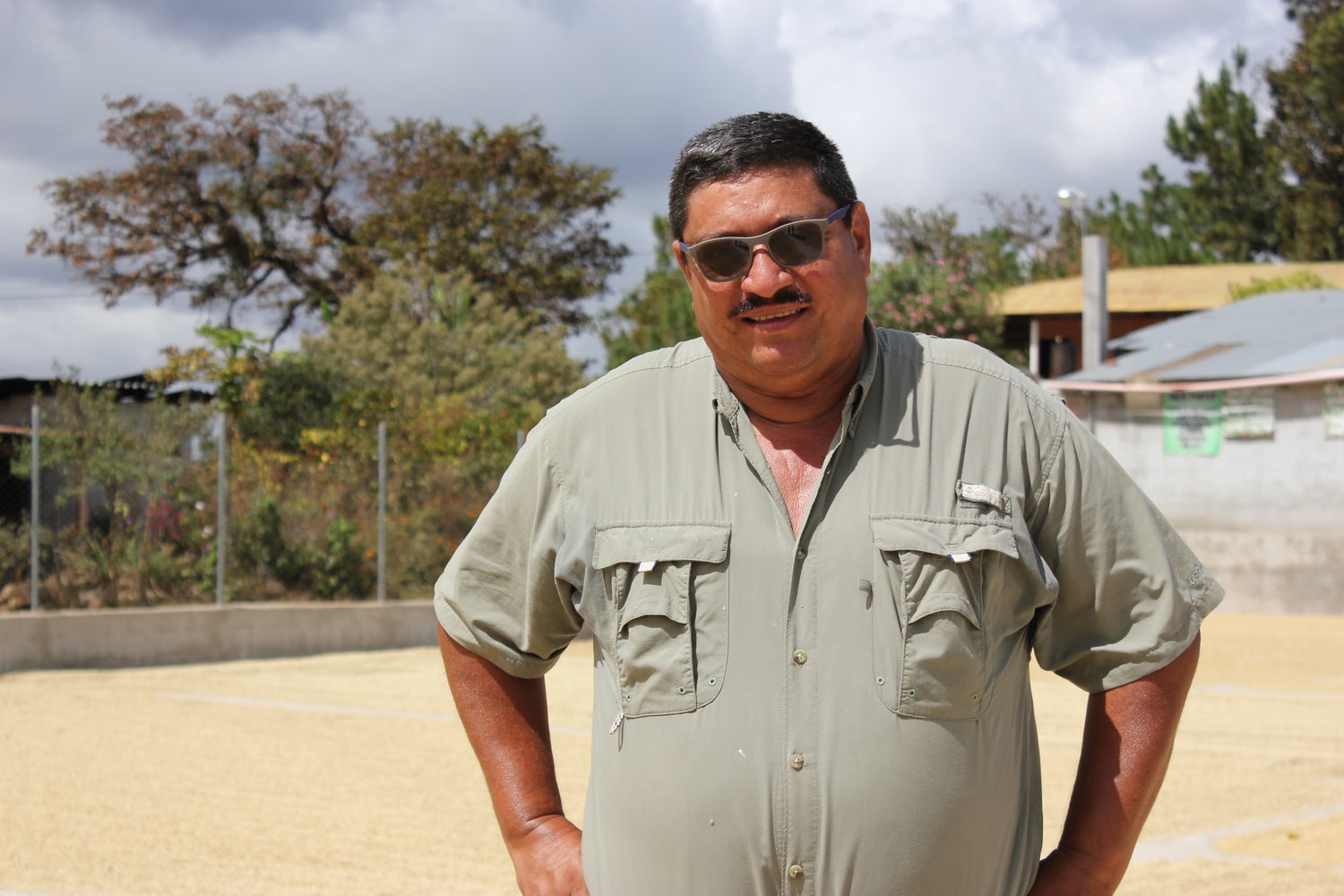 Chimaltenango, Guatemala
Just one-quarter of Antonio's farm is actually dedicated to coffee growing, the rest is native forest, protected by Antonio and monitored by the government, who financially subsidize his farm to protect the local flora and fauna. He plants native shade trees, uses large rocks and boulders to prevent erosion, and all kinds of wildlife like squirrels, rabbits and snakes make their home on his farm. To keep this all ecologically sound, Antonio uses high quality fertilizing inputs, as well as composting coffee pulp to supplement as organic fertilizer, and practices manual weeding.
See the farm on map