This is an exceptional experimental lot from the famed Wush Wush region of Ethiopia, with an anaerobic fermentation step added to the traditional natural processing. We find it immaculately clean, with tons of bright citrus fruit flavor, as well as honey and rose characteristics. For a natural process, it is incredibly drinkable, exhibiting the juiciness of our favorite washed Ethiopians.
The limited oxygen, or anaerobic, fermentation this coffee undergoes is absolutely critical, preventing the often boozy, over-fermented character present in natural process coffees. The coffee cherry is floated in water tanks, to sort the lower density cherry out. After this, the coffee is put in a limited oxygen environment and allowed to ferment, using the naturally present yeasts on the fruit. This intensifies flavor clarity, and boosts more desirable flavors, like already present fruit and sweetness.
View full details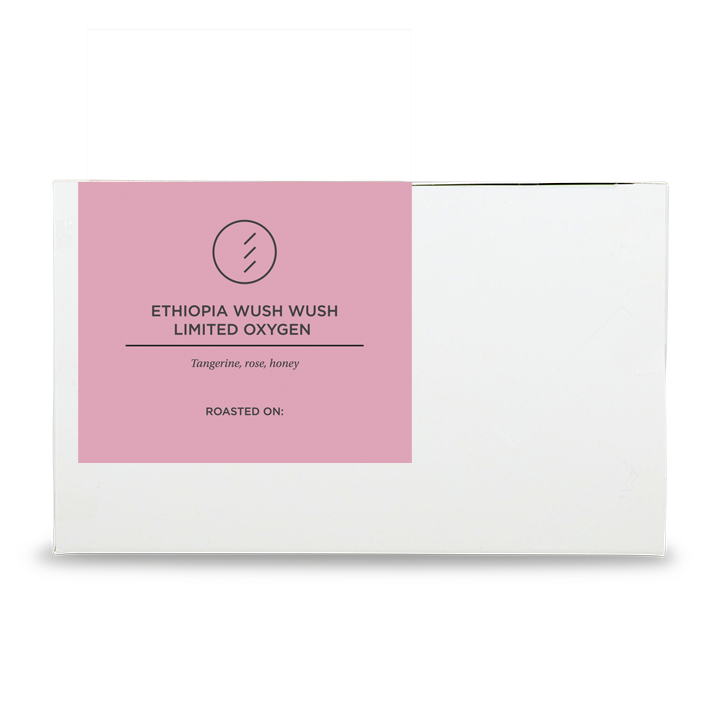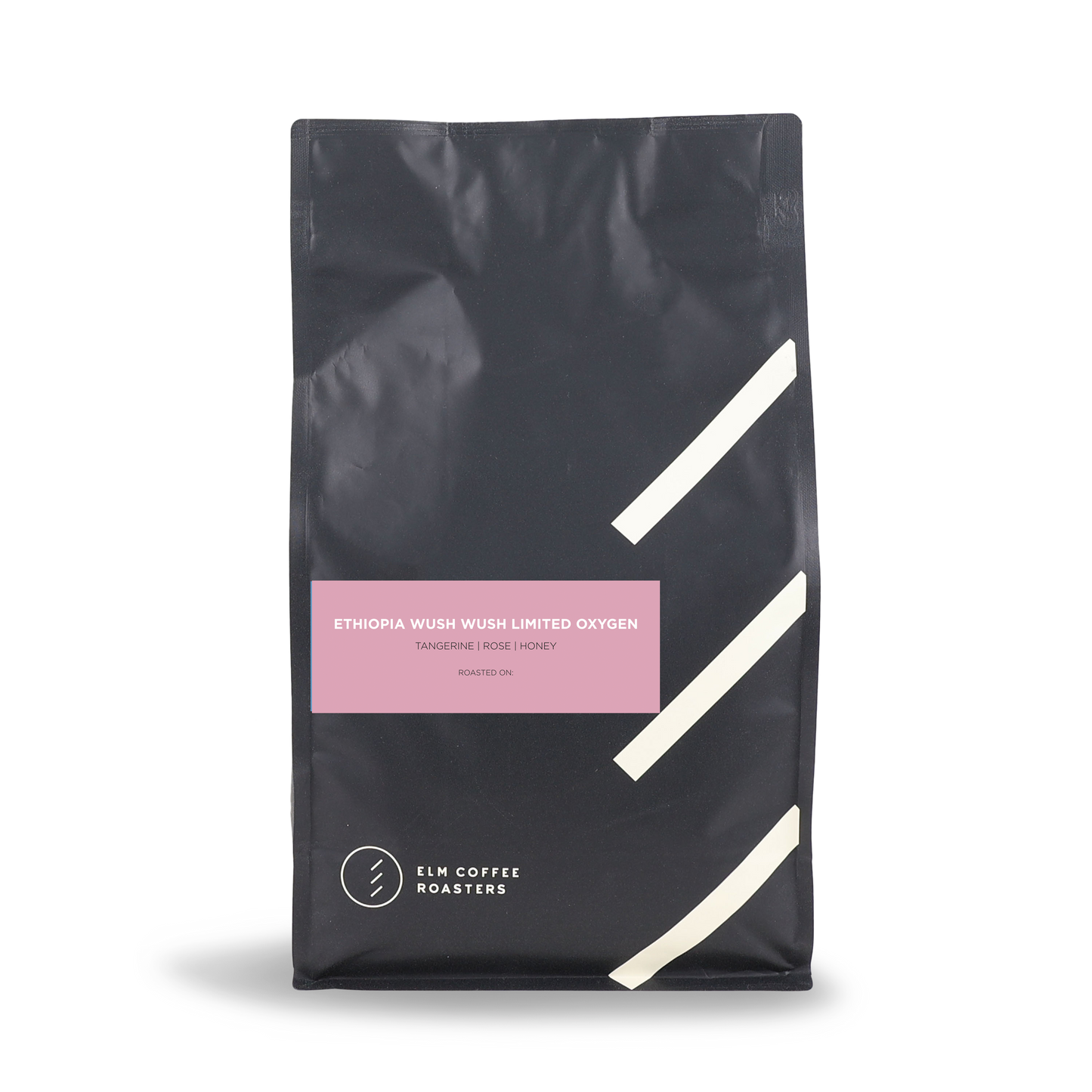 About This Coffee
Flavors: Tangerine, Rose, Honey
Sourced from: Keffa, Ethiopia
Elevation grown: 1850 - 1950 Meters
Producers: Smallholder Farmers
Varietals: Landrace Varieties
Harvested: 2022
Process: Anaerobic Natural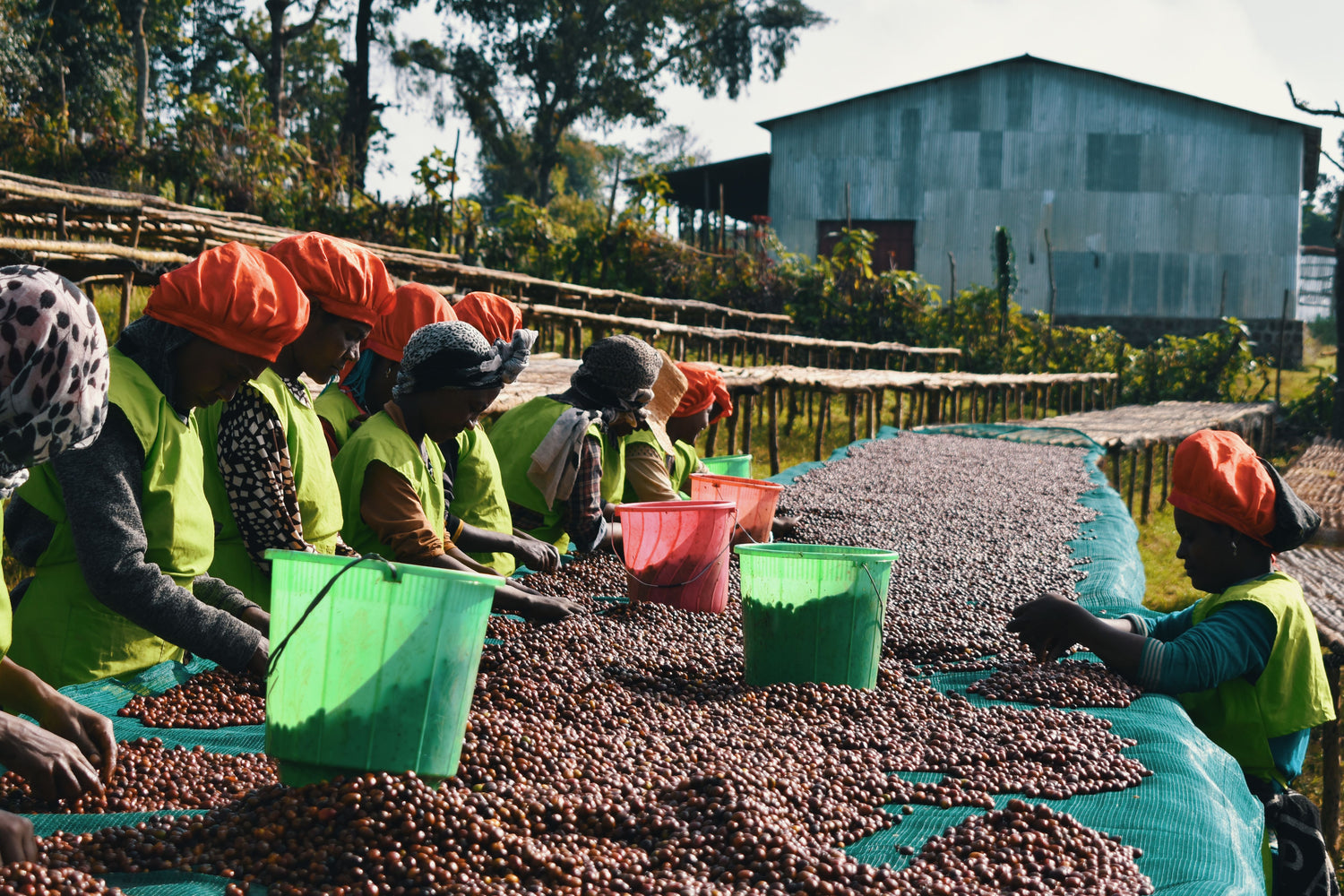 Keffa, Ethiopia
Wush Wush comes to us from Keffa, the birthplace of cultivated coffee. Here, coffee grows naturally, and doesn't require as intensive farming as other growing regions it was imported to. Instead, coffee is harvested from the myriad of plants that crop up in farmer's gardens, amongst their other crops.
See the farm on map