This 100% Caturra lot from Jorge Rojas is a masterfully grown coffee from Tolima, showing how excellent terroir and passionate, curious producers can come together and produce a complex, highly drinkable cup. We find it sweet and satisfying, with caramel apple, red fruit and chocolate flavors. 
Jorge Rojas is part of a new generation of "switched-on" Colombian coffee producers, devouring every bit of information they can get on organic farming, processing, roasting, and brewing. With such a depth of knowledge, he can expertly manipulate every step of coffee growing and processing, and as a trained cupper, roast and evaluate his crops to shift his practices on the fly to match his desired cup profile. Caturra is his favorite varietal to experiment with, and this lot showcases his talent quite clearly. 
View full details
About This Coffee
Flavors: Caramel Apple, Red Fruit, Chocolate
Sourced from: Tolima, Colombia
Elevation grown: 2000 Meters
Producers: Jorge Rojas
Varietals: Caturra
Harvested: 2022
Process: Washed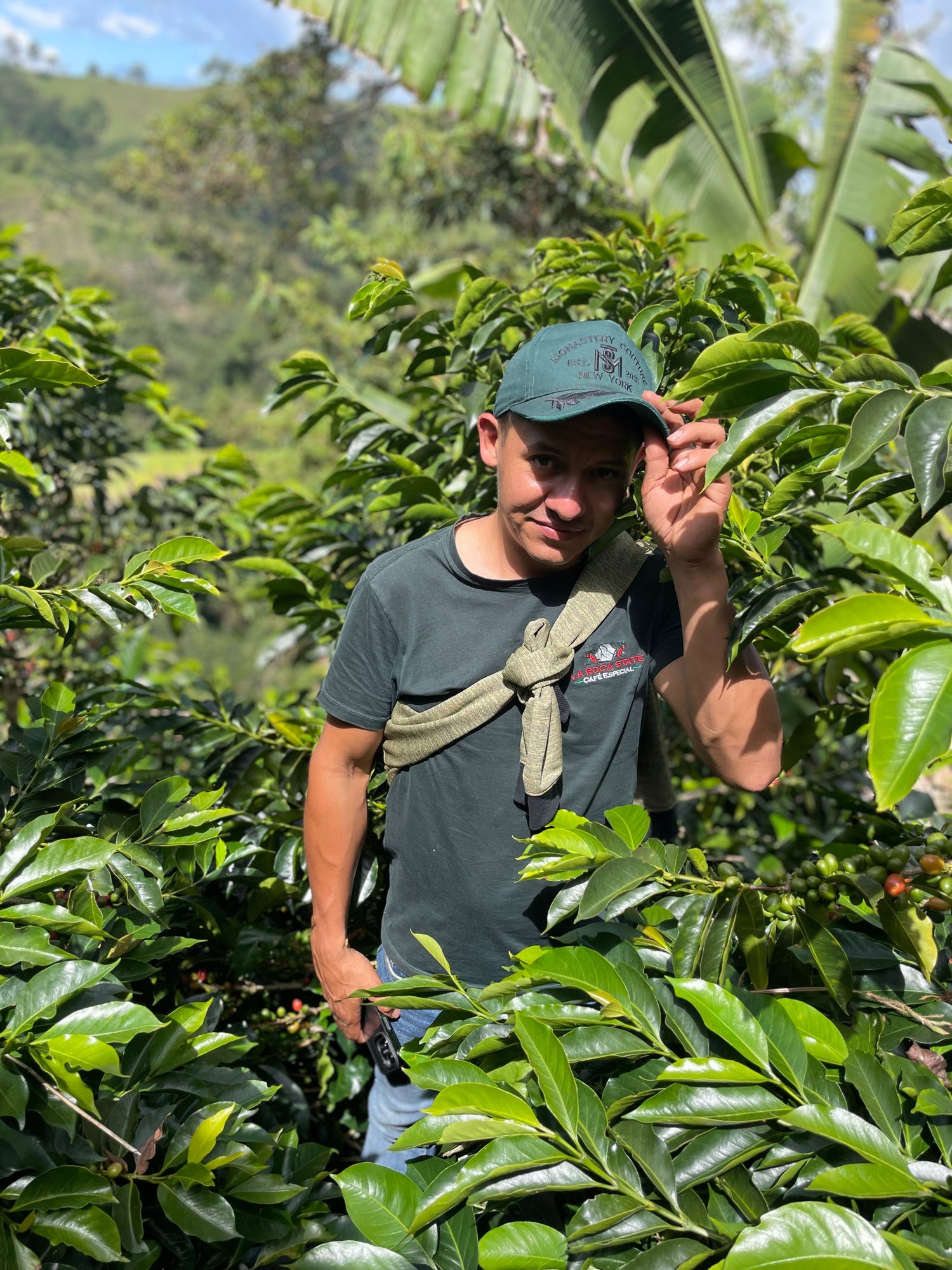 Tolima, Colombia
Jorge farms in La Armenia, Tolima- outside of Planadas. This region was the birthplace of one of
the biggest rebel groups in Colombia – FARC (born in Marquetalia, one of their villages), and as
a result of its isolation with a lack of road access, many producers in this region began to
develop their own models of territorial development. The region has exceptional agro-climatic
conditions, with coffees from 1,300 to 2,180 masl, hosting a range of different varieties, varietals
and farm processes.

See the farm on map