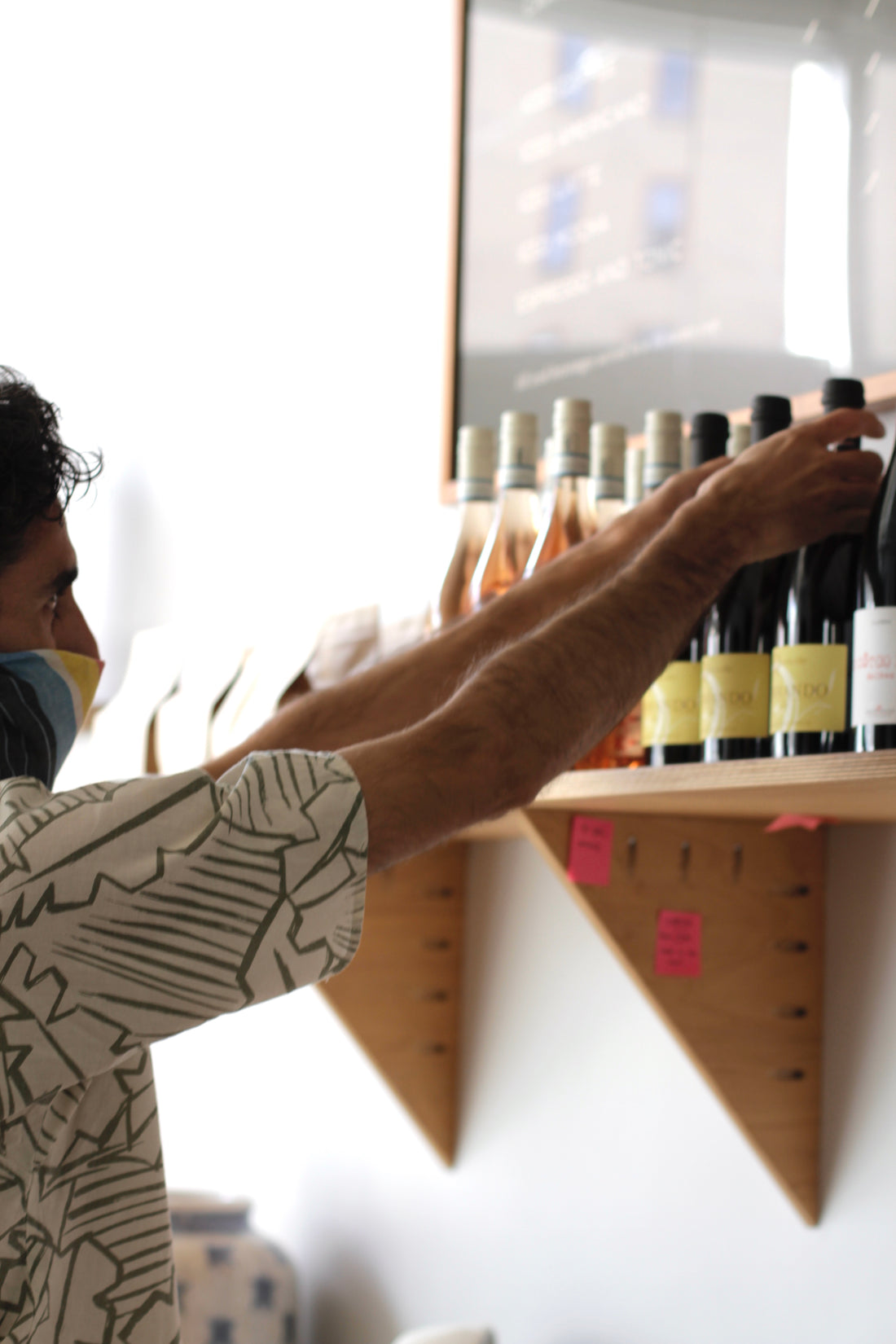 We'd like to announce that Elm is now selling wines from drinkOKwines at our Pioneer Square location! We've been fans of their wines for a long time and are excited to finally offer bottles to go in our cafe. drinkOKwines is a Seattle based distributor that specializes in natural wines, something we think is a perfect complement to our coffees.
Natural wine is a somewhat broad category, but essentially means wines that are devoid of excessive additives and processing. Modern winemaking is a highly industrialized process that introduces a whole range of undesirable ingredients for many, like pesticides, laboratory yeasts, flavorings, sugar, and preservatives, which leads to a very homogeneous end product.. Natural wine, instead, showcases the flavors of the farm and region, or terroir, by using native yeasts, biodynamic farming, and other "low-intervention" techniques. Essentially, wine is seen as something very alive, from the grape plants to the local yeasts to the humans producing it, and embracing all the variety and idiosyncrasy that comes with that life, rather than flattening it with modern techniques and ingredients.
Natural wine then, isn't too different from specialty coffee. Here at Elm, we also try to center the efforts of the producers, who all labor to create an incredible variety of unique coffees that we try to highlight, rather than obscure with over-roasting, blending, and poor brewing practices. This  connection that we can have with the origins of these products, understanding how the local environment of both Emilia-Romagna and Huila can create such complex and delightful flavors, is why we love both.

At the moment, we are offering 5 wines from drinkOKwines. First, we have Le Fraghe Rodon, an Italian rosé, organically grown by Matilde Poggi in Bardolino, a nice mineraly wine with notes of peach and strawberry. Next is Haute Cot(e) de Fruit, a Malbec from Cahors, France. This is a great red wine for summer, super jammy with light body and low alcohol. Then there is the Bianco from Villa Job, a producer in Venezia Giulia, Friuli, Italy, which tastes of pears and rosemary, excellent with food. The Marche Passerina from La Valle Del Sole is a white wine that has a very honeyed flavor that reminds us a lot of the Winter Sprout oolong tea we carry from Song Tea. Lastly we have the Ferrando from Quarticello, a very drinkable lambrusco that has a slight carbonation, that we think makes a perfect pizza night wine.

We think these are all amazing wines (as you can tell, we were very excited to try them all) and hope that next time you come by Pioneer Square for your coffee, you'll take a bottle of wine for later.